Using credit cards to buy credit cards. How utterly poetic.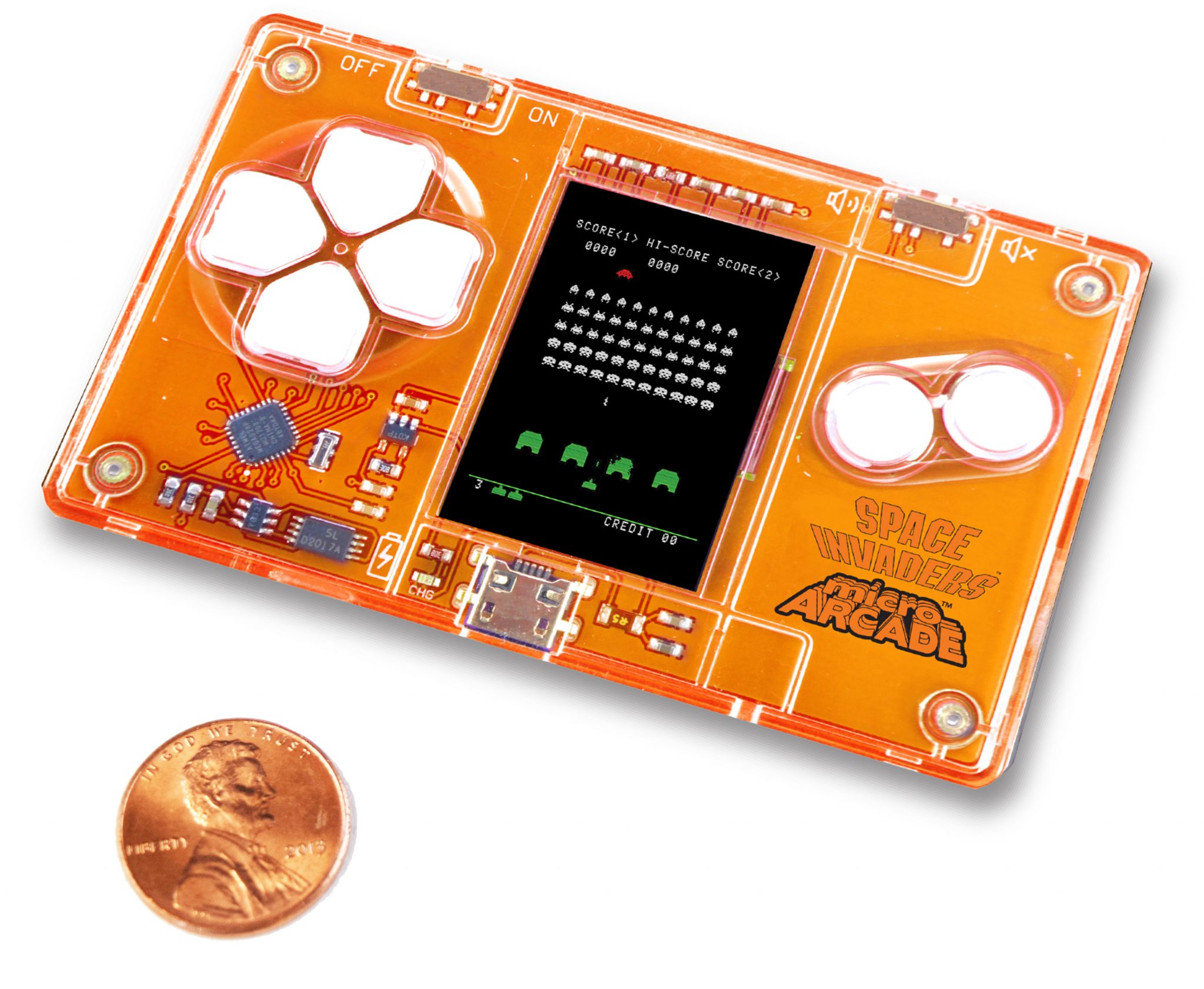 WHAT IS IT?
Super Impulse MicroArcades
WHAT DOES IT DO?
Classic video games the size of credit card!
WHAT'S THE DAMAGE TO MY WALLET?
$20.00
DO I REALLY NEED IT?
All my old school arcade needs have been addressed years ago courtesy of MAME on a myriad of devices and platforms...
…But the engineering is just so keen! To think that once what required a housing the size of a refrigerator is now the size of a credit card. The year 2000 has long come and gone, and yet I still find myself bemoaning a fundamental dearth in robot helpers and hover cars, but I will admit that young Braniff never imagined a world in which Pacman would fit in his wallet, so well done technology, well done.
Still, I don't need it. Hell, I don't need 95% of the things I buy, but in this particular instance it's because I long discovered the joy that is MAME…
…thus my thirst for arcade emulation have long been quenched, to an extent where I dare say I need a bib. I'm far from a loss in ways to play Space Invaders, Pac-Man, Galaga, Frogger, Rally X, and in ways that won't t have me worried about battery-life or excessive squinting. Van Damme these screens are tiny. But these would look nice of the office shelf as conversation starters. Though I imagine that conversation soon turning to "Get your hands off it, ya troglodyte!"
If nothing else for the sheer brazenness of the concept!