For the Super Bowl this year, Walmart rolled out a commercial featuring about a dozen famous cars from movies and television. And while it missed some highlights (probably due to rights), the cars it included were great. In the full commercial, which runs almost 2 ½ minutes long, we get to see KITT from Knight Rider, ECTO-1 from Ghostbusters, Scooby's Mystery Machine, a flying DeLorean, and many others.
This got me thinking. If I had the time (which I don't) to remake the commercial in LEGO format, how many of the vehicles used do I already have in one form or another? And what others might make the cut to be added in?
The answer surprised even me. LEGO has done brilliantly at acquiring the rights to make many of the iconic vehicles over the years. Below is a sampling, beginning with the cars that actually appeared in the commercial.
ECTO 1 (Ghostbusters)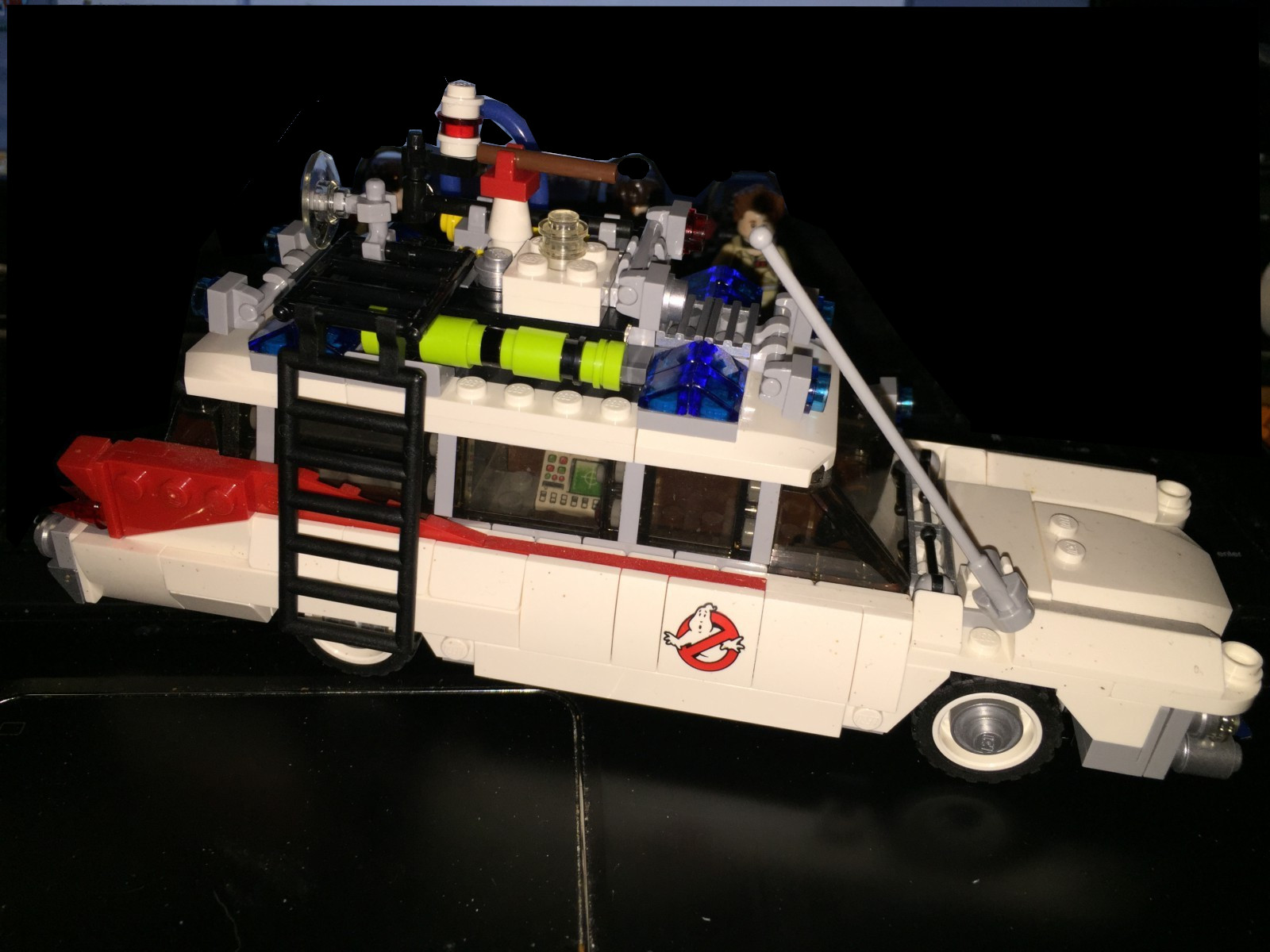 LEGO has actually made two versions of this. I prefer the first one, if for no other reason than it fits in the Firehouse set perfectly.
DELOREAN Time Machine (Back to the Future)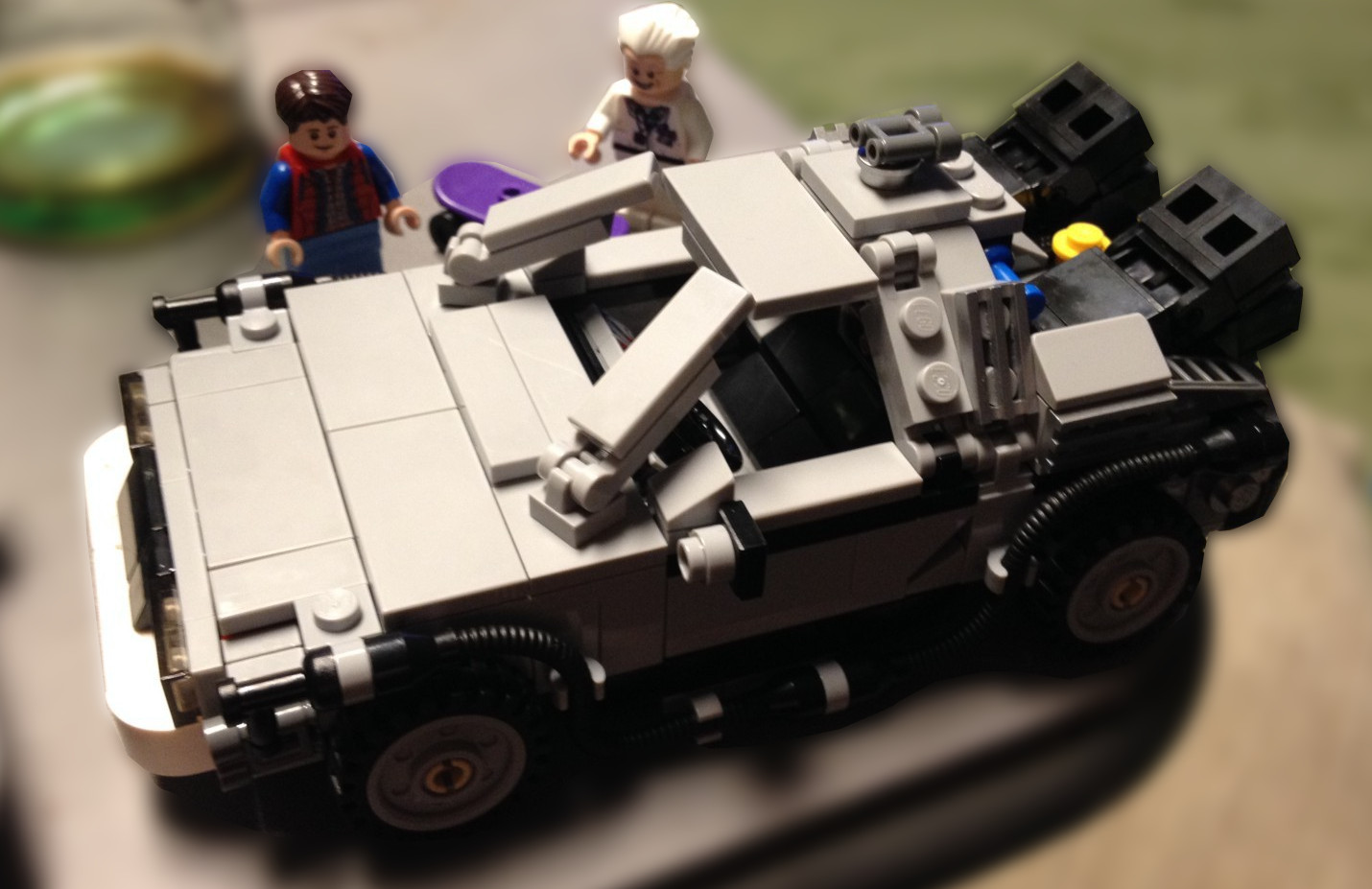 While this is one of my favorite movie cars, the LEGO set was a little blockier than I cared for. But the back end and the iconic wing doors made up for it. Plus you could attach the tires in either driving or flying mode!
MYSTERY MACHINE (Scooby Doo)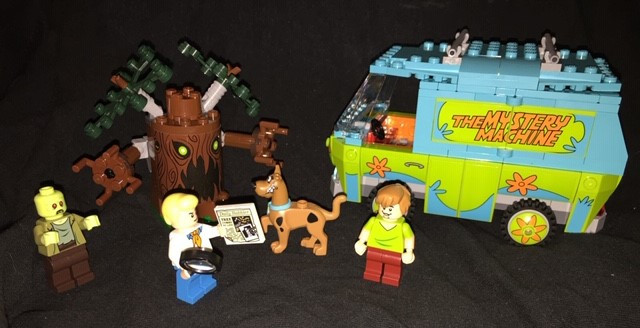 I don't see myself ever owning a van. But if I did, I would want it to look just like this. It conjures good memories of relaxing at home as a kid in front of the TV after school and watching the gang chase spooks and ghosts.
Flintstones Mobile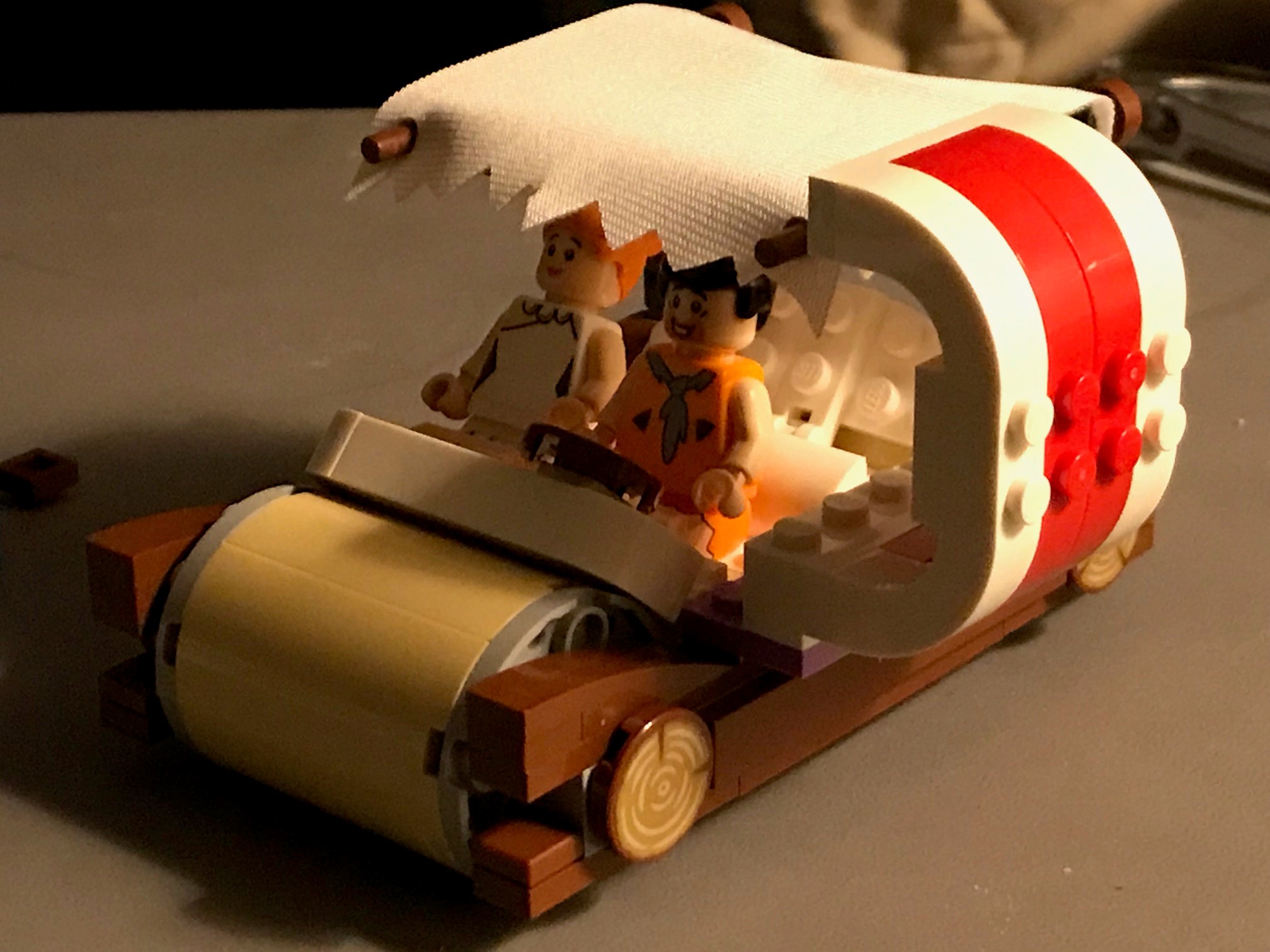 The Flintstone's car, which was included with their house, is another childhood vehicle icon. And while LEGO Fred doesn't power it with his own two feet, he does look cool with a side of brontosaurus ribs hanging on the car.
BATMOBILE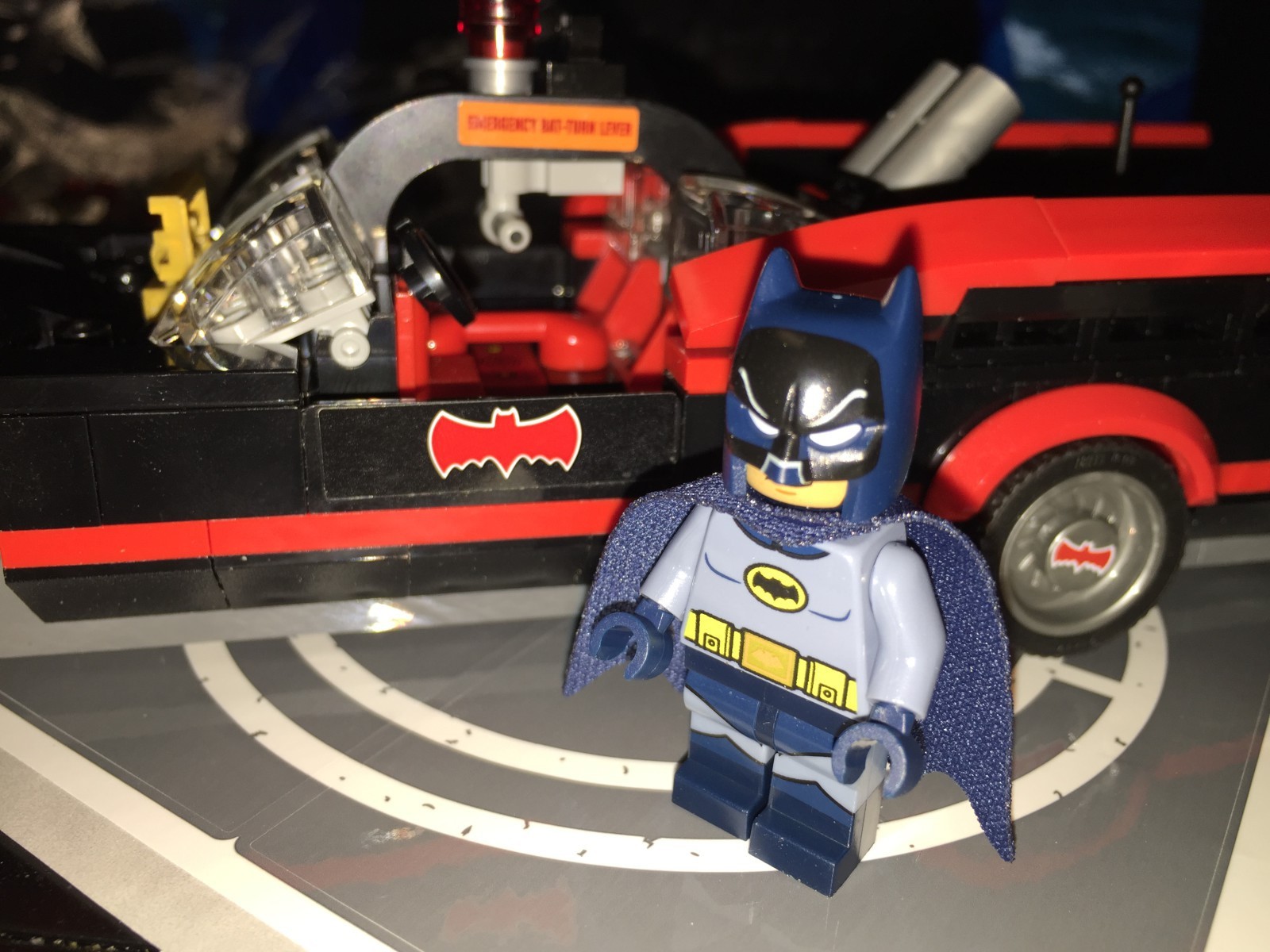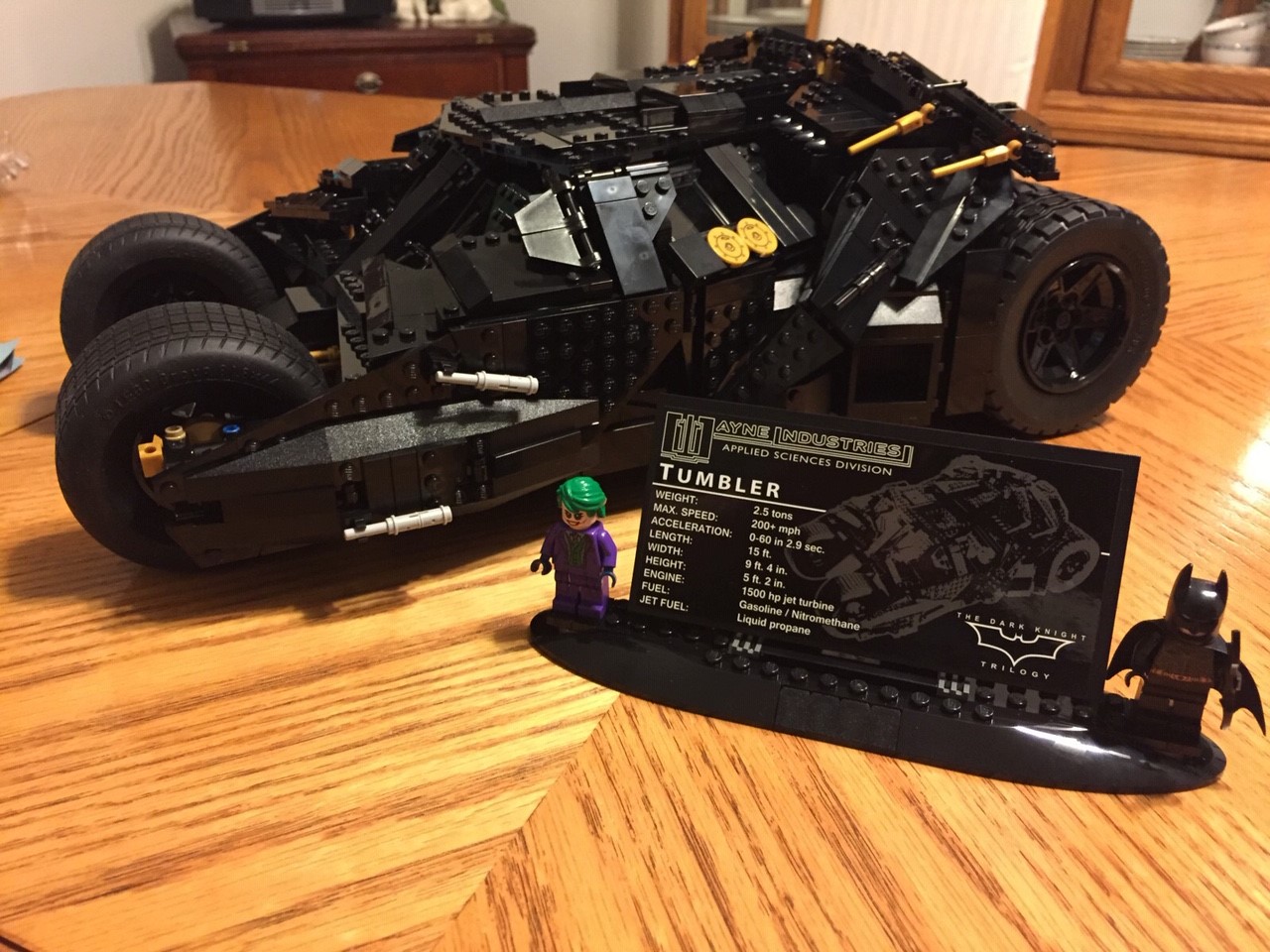 I actually have three different versions of the Batmobile, none of which match the one used in the commercial (from Justice League). I have the Tumbler, The UCS Batmobile based off Keaton's Batman, and my favorite, the 1966 Batmobile. I would swap in the 1966 one instead of the new one in my commercial.
VW Bug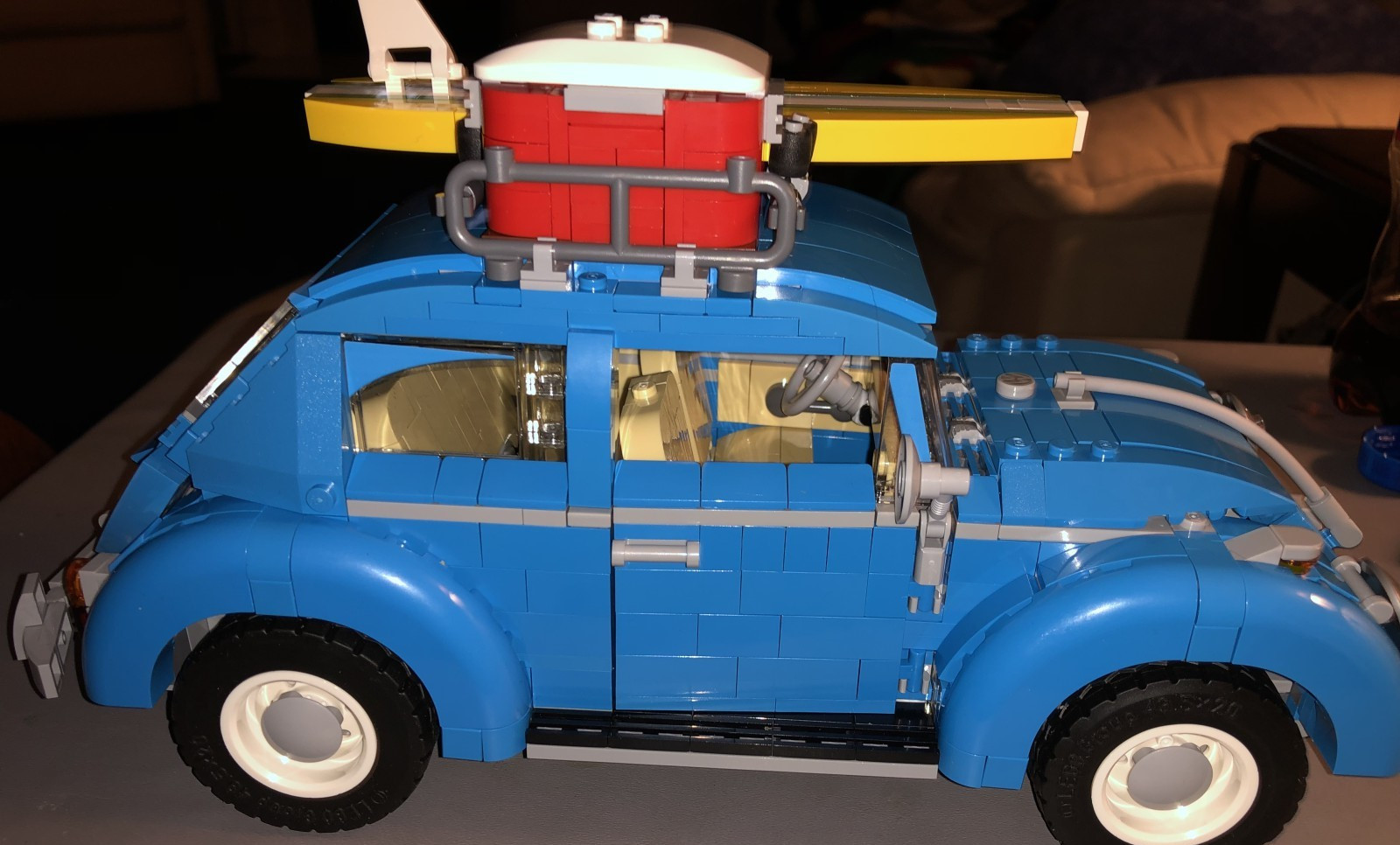 While the official LEGO version is a generic blue beetle, this could easily be remade using yellow bricks to become Bumblebee, OR for that matter, white bricks to become Herbie the Love Bug.
Tron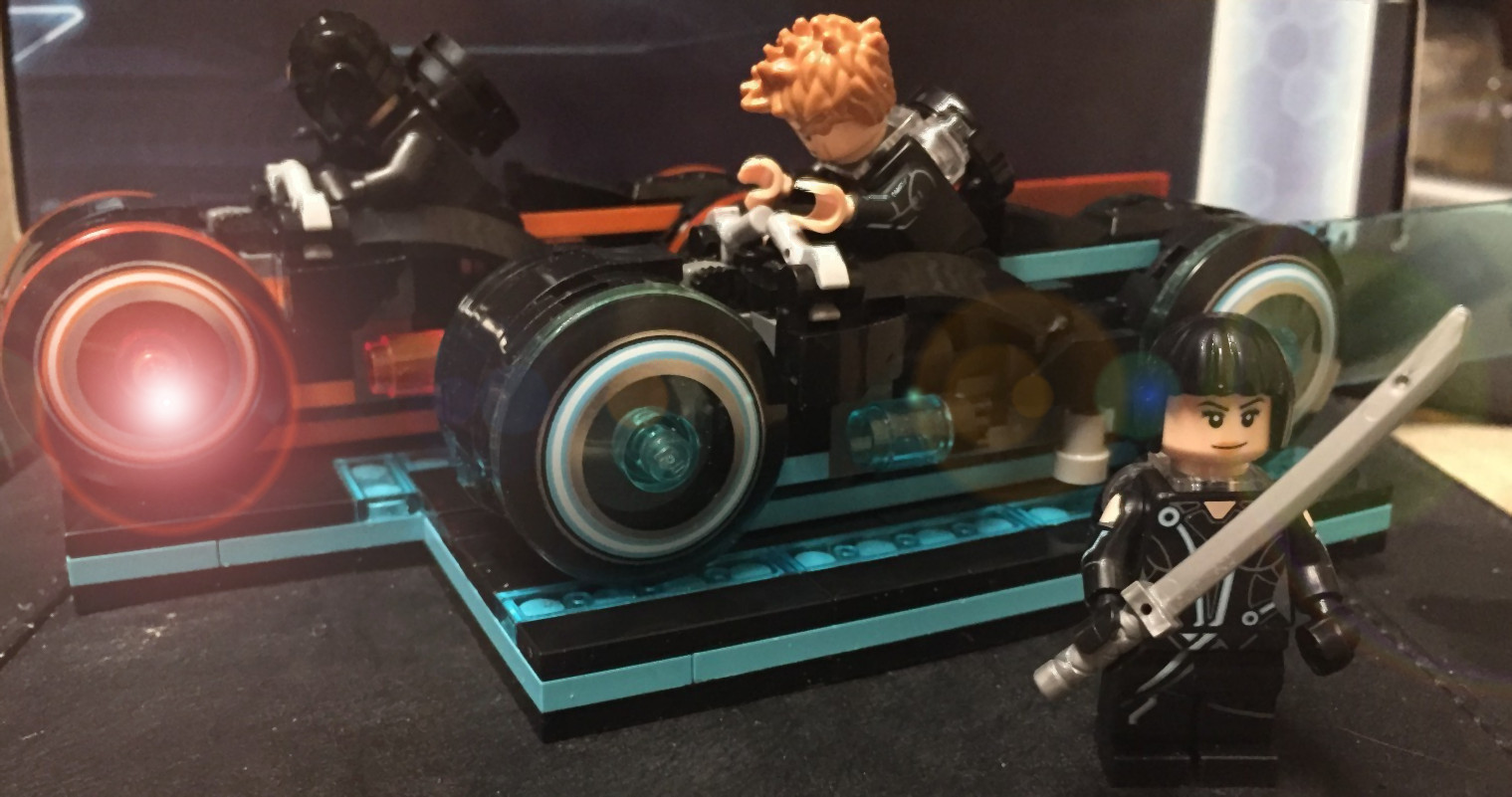 While not seen in the commercial, these iconic cycles could easily be added in.
James Bond
Another one that did not make the commercial but is iconic, James Bond's Aston Martin from Goldfinger!
After looking through all those I got to thinking, what are the top 10 cars don't we have in LEGO format that we really need. Which one do you think we need most? Am I missing any obvious contenders?
1. Christine (Stephen King)
2. Jurassic Park Explorer
3. KITT (Knight Rider)
4. Bandit's Trans-Am (Smokey and the Bandit)
5. Speed Racer Mach 5
6. Dumb and Dumber Mutt Cutts Van
7. Munster Coach (The Munsters)
8. General Lee (Dukes of Hazard)
9. A-Team Van
10. Starsky and Hutch's Gran Torino